Play one of the most beautiful private golf courses in Southeast Michigan.
Enjoy golf the way you want it and never fight for a tee time.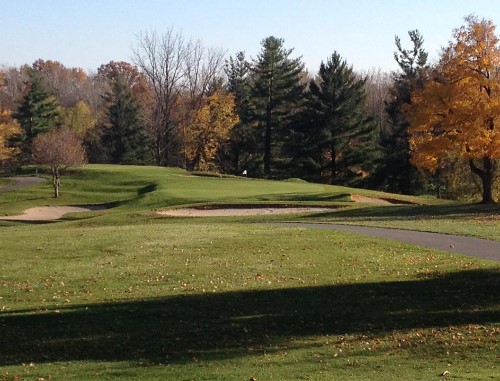 Our golf course is located in the heart of Southeast Michigan in Adrian MI. You can play the course seven days a week.
The club was built and founded by the members in 1919. Mr. Ernest Way laid out the original 18-hole design; however, only nine holes were built. It is said the "rule" was that a member had to give so much (agreed upon) time in taking care of the layout each week, prior to being permitted to play. The remaining 9 holes were constructed in 1926, and the 18-hole course opened for play on Memorial Day of 1927.
Lenawee Country Club survived the Great Depression and the continued financial downturn through World War II. In 1949 the old farmhouse, which served as the clubhouse, was replaced with the current clubhouse.
The club hosted the 1950 Michigan Open which was won by Walter Burkemo. Lenawee Country Club survived the test of time. Today; the 129 acres of gently rolling terrain challenge the members as pars are valued and birdies cherished.
The club changed ownership and was renamed Hills of Lenawee Golf Club in 2019.
The course plays to a par 72 with tree lined fairways and undulating greens sure to test the skills of both the novice and experienced players. The golf course is maintained to the highest standards giving the members pristine fairways, true and fast greens, and tournament conditions on a daily basis. The Pro Shop offers members and their guests the finest in apparel and golf equipment. The PGA staff is attentive to any member golf requests.